A Level Psychology
---
"Psychology is one of the most relevant subjects in the Sixth Form. It doesn't just give you an A Level grade, it enhances your understanding of people and the world around you. It is my favourite subject! It has lots of interesting topics and the teachers are very passionate and enthusiastic in all lessons."
---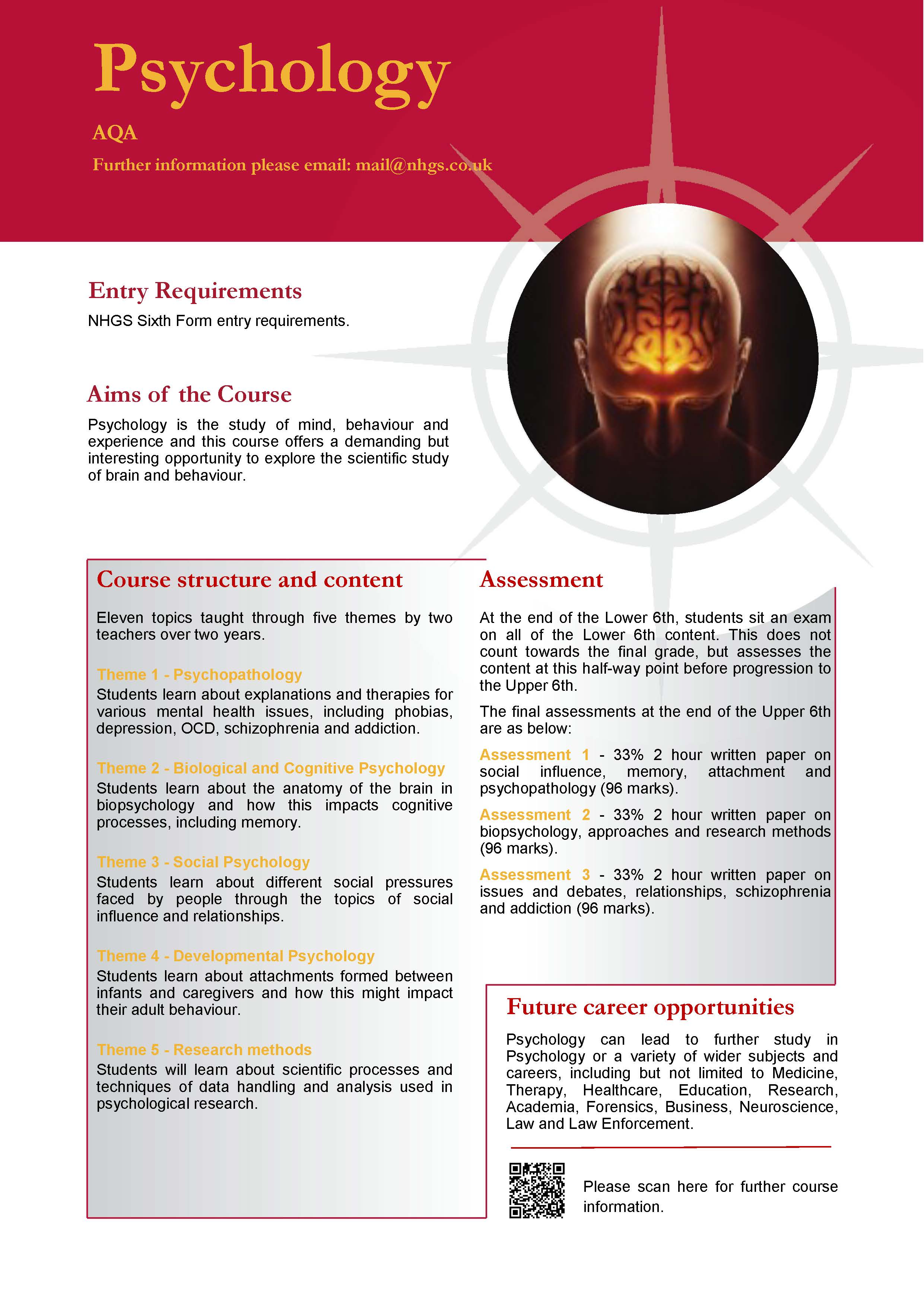 Please click here for the A Level course flyer: PSYCHOLOGY at NHGS 6th.
---
Examination Board: AQA A Level Psychology
---
Please click on the links below for the course content by year of study.
---
Consider Core Mathematics AS Level to support this A Level. Click here for more information.