Our motto, 'Living to Learn | Learning to Live' sums up our equal commitment to both academic excellence and personal development.
Our ethos statement develops the ideas behind the motto and identifies the values, qualities and behaviours that we live by in the school. The letters E, C and M come from two sources, the phrase 'Every Child Matters' and from Einstein's famous quotation E = MC2 . These two sources reflect our belief in the importance of respect for every individual and in our tradition as a specialist science college.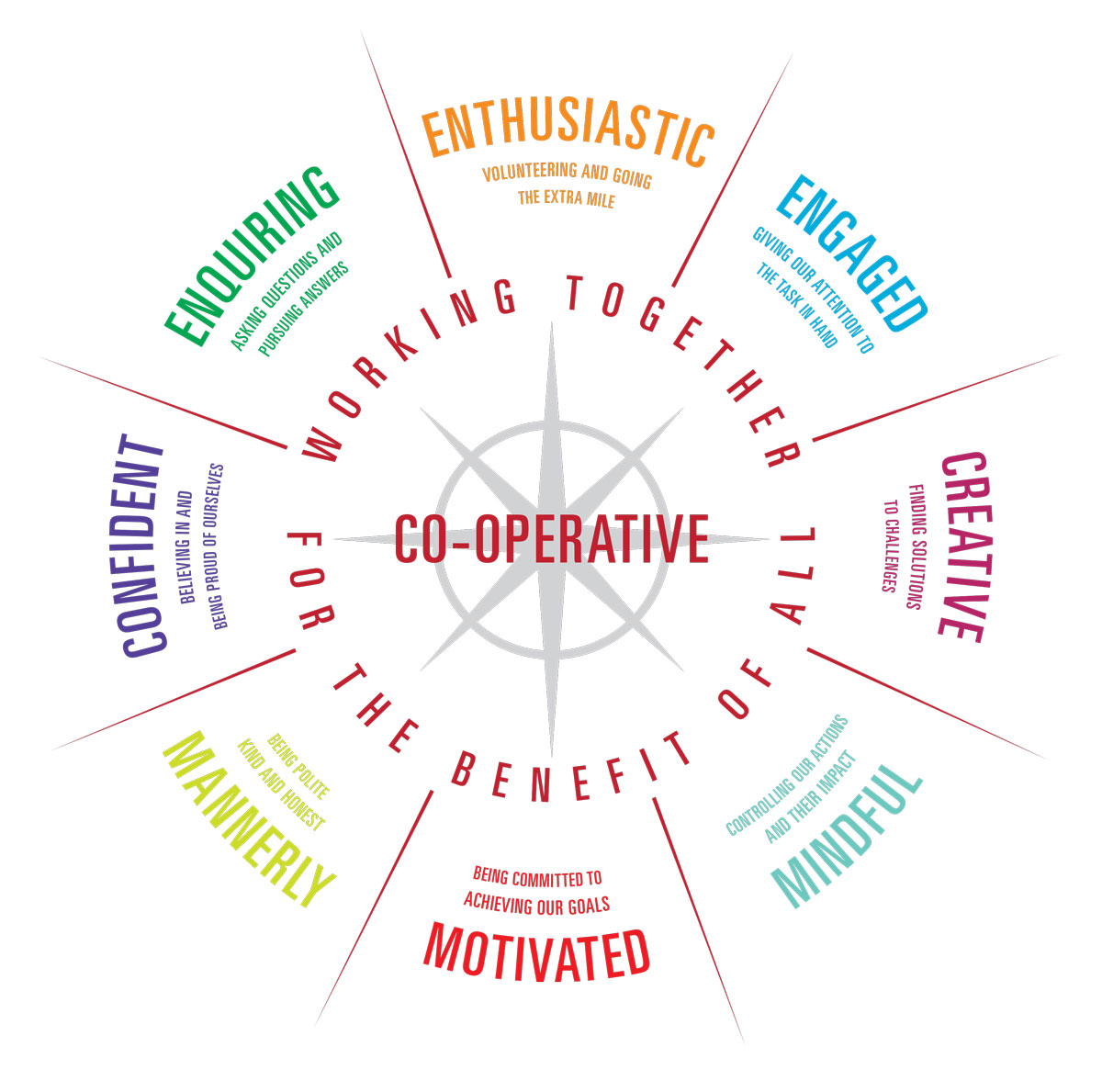 Each of our nine key values is brought to life by examples of the kinds of behaviours we expect to see as a consequence of them. Thus, being "Co-operative" lies at the centre of our vision and we expect all members of our community, students, staff and parents/carers, to show this by "working together for the benefit of all". We hope you will enjoy working with us in the NHGS way!